Circumcision in Alberta & BC with the Pollock Technique™
At Gentle Procedures Dawson Creek circumcision clinic, we use the Pollock Technique™ for all procedures.
The detail below focuses on infant circumcision and the procedure is the same for older babies as well.
Extensive pain control methods are employed for baby circumcision including acetaminophen, sugar solution (which has been shown to reduce pain perception), soothing music, topical numbing cream, padded baby holders, and a long acting local anaesthetic.
Dr. Eriki has trained with Pollock Technique™ originator, Dr. Neil Pollock, at his Vancouver clinic and international training centre.
Please contact us anytime with your specific questions about our circumcision method or to book an appointment.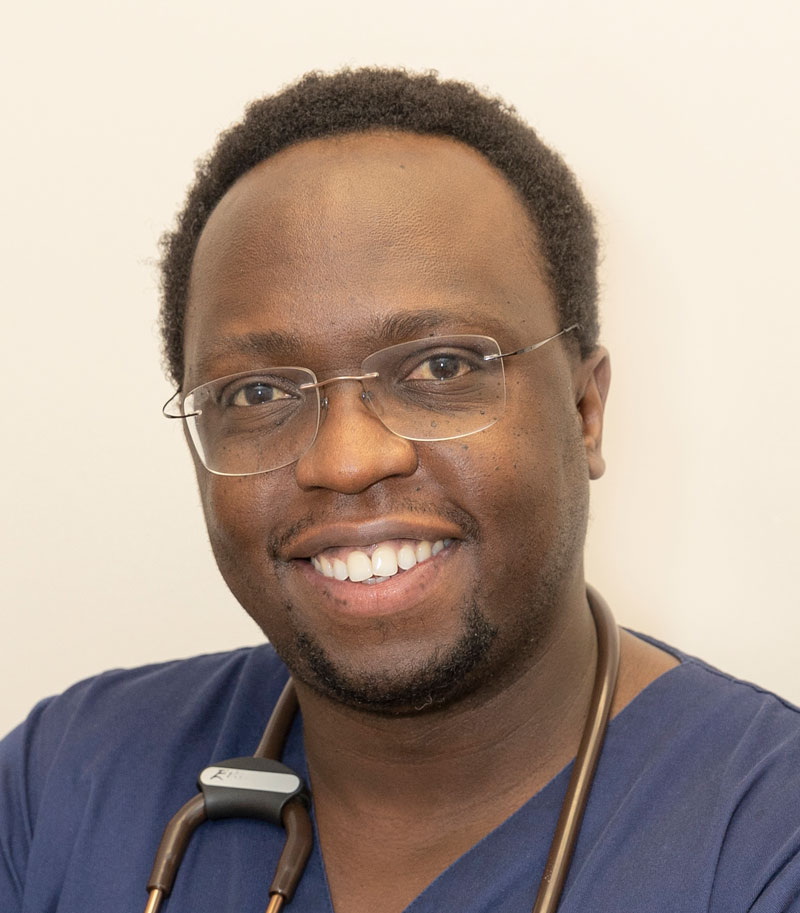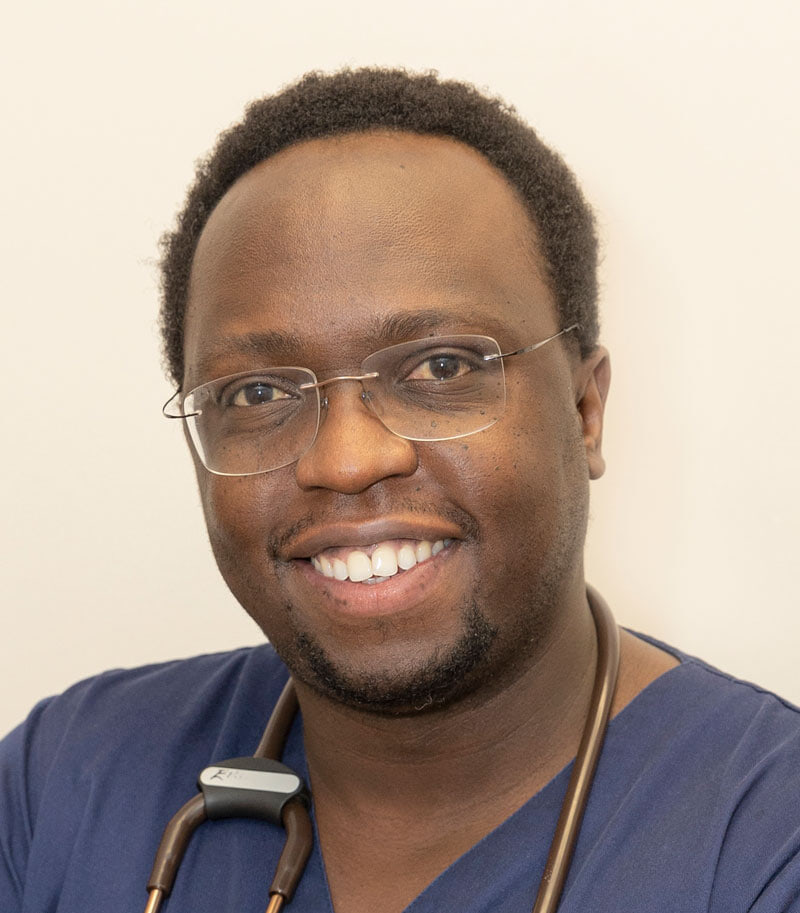 Our BC Circumcision Doctor's Method
The Pollock Technique™ can be used for babies, boys, and men of all ages, and consists of using a Mogen clamp under long-acting local anaesthetic.
Doctor Simon Eriki performs Pollock Technique™ circumcisions for infants and babies, as well as for boys and men, at Gentle Procedures Dawson Creek.
The Pollock method takes only minutes for newborns. This is different from other circumcision methods where an infant circumcision requires 10 minutes to affix a device to the baby's penis and it remains in place for up to seven days.
The Pollock Technique™ circumcision procedure is practiced more and more often around the world today. Only local anaesthetic is needed and recovery time is relatively fast.
Our method is quick and has proven safe over the past 30 years and 80,000 procedures. This is one of the reasons why so many Alberta doctors refer their patients to our Dawson Creek circumcision clinic.
The objective of the Pollock Technique™ is to minimize stress on the infant and family via maximum pain control and a quick and simple procedure.
Gentle Procedures Dawson Creek Circumcision Procedure
We recommend that you finish feeding your baby prior to coming into the clinic so that he will not be too hungry while you are waiting for the procedure. If your son is hungry upon your arrival, it is ok to feed him within 15 minutes of your arrival to the clinic.
Please read on to learn about the multiple steps we will take to minimize your baby's discomfort during the short infant circumcision procedure. Our doctor will take good care of your son and you will be present the whole time.
You will be at our Dawson Creek circumcision clinic for just over an hour, and we want to make that time as pleasant as possible.
All the following steps are taken to ensure your son has minimal discomfort during the procedure.
Baby Acetaminophen Before You Come to the Clinic
Before you leave home, give your baby boy acetaminophen. Do not use other medications such as ibuprofen because these may affect bleeding time.
Infant acetaminophen drops usually come in a concentration of 100 mg/1 ml (check the bottle that this is the correct preparation). The proper dose for his weight is shown in the table below.
If you are uncertain of the proper dose after reviewing this, please wait for us to advise you at the clinic and give it there.
Please do not give any other medication besides acetaminophen because it may increase bleeding time.
| Age | Weight | Dosage |
| --- | --- | --- |
| 1 – 3 months | 4 – 6 kg | 0.6 – 0.9 mls |
| 3 – 6 months | 6 – 8 kg | 0.9 – 1.2 mls |
| 6 – 12 months | 8 – 10 kg | 1.2 – 1.5 mls |
| 1 – 2 years | 10 – 12 kg | 1.5 – 1.8 mls |
Anaesthetic Cream to Numb the Skin
In our office, your child will have topical anaesthetic applied to his penis. This is a cream that numbs the skin. This surface painkiller is the second step we take to minimize discomfort during circumcision.
Pain Blocking Injection – Local Anaesthetic
Next, once the skin is numb, your son will be given an injection called a dorsal penile ring block into the soft tissue alongside the penis. Our doctor uses a combination block of both short- and long-acting anaesthetic. This provides comfort and coverage for both the procedure and for hours after.
Since the topical anesthetic has already numbed the skin, the injection is hardly felt. After 6-10 minutes, the penis is numbed, and the circumcision can be done.
Sugar Pacifier During the Brief Circumcision Operation
During the injections and the circumcision, your son will receive a sugar pacifier to suck on. During the circumcision, soothing music is played, room temperature is increased, and your son may continue to receive sugar pacifiers to suck on for additional comfort. Studies show that the sweet flavours distract babies and reduce their perception of pain.
Caring Team Always Available
Although the circumcision takes just minutes, we request that you be in the clinic for about an hour in total, so that we can carefully review with you all post procedure care and answer your questions before you take your child home.
As parents, we understand that safety concerns are always number one. For your peace of mind, Doctor Eriki will be reachable 24 hours a day. All clients are given our 24-hour contact information so they can reach the doctor directly should any concerns arise.
Call Us to Book
In Dawson Creek
The Penis Before & After Baby Circumcision
The three images below show the change in your baby boy's penis brought about by circumcision.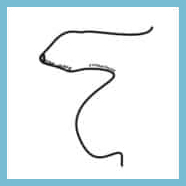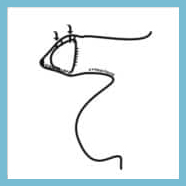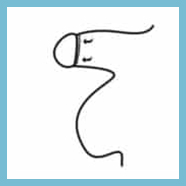 Our Circumcision Method and Pain Control Approach
The Pollock Technique™ used by Doctor Eriki is based on the Mogen technique. This technique is known for its quickness and effectiveness.
In conjunction with this method, our circumcision doctor uses the most complete and extensive pain control methods available. This ensures that your son will feel little or no pain at all.
The objective of the Pollock Technique™ is to minimize stress on the infant and family via maximum pain control and a quick and simple procedure.
Other Circumcision Methods
Gentle Procedures Clinic uses the Pollock Technique™ for all circumcisions. Other doctors and clinics use other techniques, and here are examples of the more common methods used by physicians at other clinics or circumcision providers in Alberta, BC and beyond. We mention just two of the more common alternate methods here and this is not intended to be an exhaustive list of circumcision types.
This is a common technique used by general practice physicians. The method involves compression of the foreskin for five minutes prior to incision.
The clamp is left in place long enough to allow clotting to occur, then the foreskin is removed using a scalpel. The clamp's base and bell are then removed from the penis. The clamp itself must be rigorously sterilized prior to surgical use.
With this technique, the baby will go home with a small plastic device tied on to his penis that allows the foreskin to desiccate over subsequent days.
The Plastibell Circumcision Device is a clear plastic ring with a deep groove. The Plastibell is placed onto the head of the penis during a 10-minute surgical procedure, and the device will fall off within a week.
Dawson Creek & Grande Prairie Circumcision Clinics